Overview
Our company is always in search of excellent writers who are looking for freelance job opportunities. If you want to write from home, we can give you a plenty of writing tasks of various complexity levels and thematic areas, including academic and non-academic topics.
Creative Cloud is a collection of 20+ desktop and mobile apps and services for photography, design, video, web, UX, and more. Now you can take your ideas to new places with Photoshop on the iPad, draw and paint with Adobe Fresco, and design for 3D and AR.
To do this, navigate to Settings in the Windows menu. After that, go to Apps and find Adobe Creative Cloud there. Step 4: Locate Creative Cloud and choose to uninstall. Step 5: Confirm the action in a warning pop up, and the process will start – you'll see a green progress bar. Step 6: When it is completed, click the Close button.
The Harvard i-lab is a resource available to all current students from any Harvard school who is looking to explore innovation and entrepreneurship at any stage.
The Lab is also working toward its goal of conducting primary research to contribute to the growing universe of knowledge on entrepreneurship, human creativity and the creative process.An active partner of OEDIT, The Creativity Lab is a collection of collaborative capabilities, centered around creativity, innovation, and the entrepreneurial spirit.
The i-lab provides all the physical and intellectual resources current Harvard students need to develop and grow, including one-to-one advising, office hours with industry experts, workshops, an incubator program, and a competition. Open co-working space is also available for any Harvard student looking to grow as an innovator.
If you are a current, full-time Harvard student who has an idea of any size, at any stage of formation, or who just wants to explore innovation and entrepreneurship, the i-lab is here for you.
How to use the i-lab:
Swipe card. Open door. Unlock your potential.
If you're a full-time, degree-seeking Harvard student, your Harvard ID will give you direct access to the i-lab. If you're working on an idea, come use our space. You don't have to be accepted into the VIP or the President's Innovation Challenge to come here. Talk to our staff, ask questions, share your ideas, meet other students who are working on their startups, or get started on your own project. We're here for you.
(If, for some reason, your ID doesn't work, contact a staff member for assistance. Access issues are usually resolved within a few days.)
(If you're a Harvard Extension School student, learn more about how you can get involved.)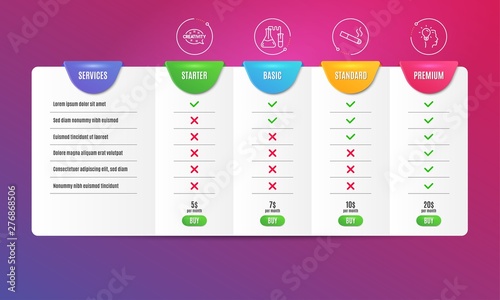 Office Hours
The i-lab hosts office hours with experts- and entrepreneurs-in-residence (EiRs), faculty mentors, i-lab staff, legal partners, funders-in-residence (VCs), and other visiting practitioners who can help you grow your ideas and move your ventures forward. If you're new to the i-lab and have general questions or don't know where to start, we recommend meeting with an i-lab staff expert, first. For students who have questions about their career, venture, or business planning issues, or about innovation in general, the EiR program is a great way to get answers.
Workshops
Learn the fundamentals. The i-lab hosts workshops each semester that cover a range of topics and are open to any current Harvard student. They're also built to follow the innovator's trajectory, so we encourage you to start from the beginning. Pick a topic, and sign up — it's a great way to learn, as well as connect with potential team members, founding partners, and experts who can help your move forward further, faster.
Venture Program
The Venture Program is the cornerstone program at the i-lab and your pathway to becoming an innovator once your idea is ready to become a venture. More than a co-working space, the Venture Program is a comprehensive, creative community of innovators, experts, and support systems. The program is open to teams that include at least one matriculated, full-time and degree-seeking undergraduate or graduate Harvard student and runs during the Spring, Summer, and Fall of each calendar year. Learn more about the Venture Program, including benefits, selection criteria, and how to apply.
President's Innovation Challenge
The President's Innovation Challenge is a call to action for Harvard students passionate about developing ideas that make a difference. It celebrates what we can accomplish through collaboration, ingenuity, and rigorous exploration. And it's a challenge to imagine all the ways we can do good, better.
Venture proposals will be evaluated by a panel of professional judges, with more than $510,000 in seed funding awarded to the winning teams at the end of the spring semester.
$75,000 first prizes and $25,000 runner-up prizes are awarded in each of five tracks:
Open Track
Life Science
Social Impact
Life Lab (Alumni)
Launch Lab X (selected teams in our 9-month accelerator program)
Every year, $10,000 in Ingenuity Awards is also given out to support and reward students who can describe a groundbreaking idea that will improve our world.
Creativity Lab Sign Up
Please sign up for our newsletter to get updates and timely application information.
Contact
Creativity Lab
For general inquiries, e-mail [email protected]