2019 Summer Continued....thoughtfull English
The 2019 calendar is automatically generated and can always be visited online. Also month calendars in 2019 including week numbers can be viewed at any time by clicking on one of the above months. Additionally you can view also leap years, daylight saving, current moon phase in 2019, moon calendar 2019, world clocks and more by selecting an. You will be connected to www.thelocal.it in just a moment. Learn about Project Shield.
2019 Summer Continued..thoughtfull English Premier League
Congratulations to our Class of 2020 majors and minors!
The Department of English at Georgetown University has one of the largest undergraduate majors in the College of Arts and Sciences and houses one of the few stand-alone English Master's programs at a nationally ranked university.
With its small classes, the Department of English at Georgetown University emphasizes close work with students and teaching excellence. Our faculty boasts a robust and diverse record of publication, and many have won major university teaching prizes. Reflecting a broadening of the field in recent years, our department offers courses in canonical and non-canonical literature and film in English. The Department is the home of the Lannan Center for Poetics and Social Practice and the University Writing Program.
Statement of Principles from the Faculty of English, Georgetown University

The Department of English at Georgetown University stands united in its commitment to the fundamental equality and inherent dignity of all human beings. These values are the foundation of our work in the humanities and transcend political affiliation. They are also embedded in our University's mission and the Jesuit tradition of seeking social justice.
As humanists we are committed to the practices of principled argumentation, free inquiry, careful consideration of evidence and fact, and sustained, contemplative engagement. A prerequisite for those practices is respect.
We join together in opposition to those who would ignore, reject, or recast as debatable the principles of equality and justice that are the foundation of our work as educators.
We affirm this shared commitment publicly because the values of equality and human dignity continue to be under threat. Instances of racist, misogynist, Islamophobic, anti-immigrant, homophobic, and anti-Semitic harassment, coupled with hate crimes and acts of racial terrorism, are on the rise nationally. They also occur at Georgetown.
The climate for these acts has been substantively shaped by a rhetoric of divisive bigotry that has come to dominate our political discourse, even at the highest levels of our government. As teachers of English we know that words are powerful. We reject the language of division and affirm publicly our shared commitment to justice.
To our students: we stand in solidarity with you. We acknowledge your fears and affirm your right to pursue knowledge regardless of your identity or origin. Our task is to support, to encourage, and to challenge all of you. We commit to that task now and always.
Many courses are interdisciplinary and our faculty have played a major role in founding the African American Studies Department and interdisciplinary programs of the College: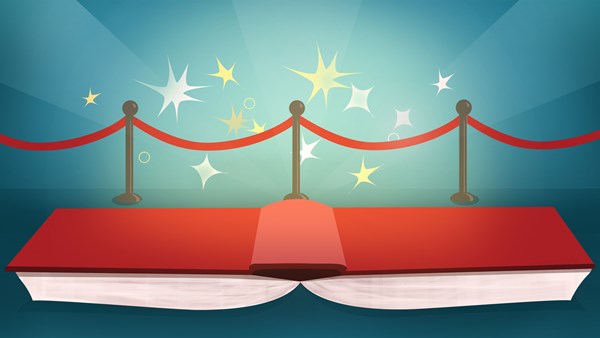 Department Leadership
Chair: Ricardo Ortíz
Director of Undergraduate Studies: Daniel Shore
Director of Honors: Kathryn Temple
Director of Creative Writing Minor: David Gewanter
Interim Director of Graduate Studies: Kathryn Temple (2020–21)
If you are seeking information on English language courses, please contact the English Language Center.
Announcements
2021 NCTE Annual Convention
November 18-21
Program Chair Valerie Kinloch invites proposal submissions for the next Annual Convention. Learn more about her vision for the Convention and find information about submitting a proposal.
2019 Summer Continued..thoughtfull English Dubbed
Deadline Extended to January 19, 2021
2019 Summer Continued..thoughtfull English Subtitles
Call for Proposals
2019 Summer Continued..thoughtfull English Dub
Each November thousands of literacy educators from across the country make the journey to a Convention that inspires their practice and rejuvenates their profession. They leave with strong strategies and best practices for teaching literacy, language, and composition. They learn new ideas for delivering instruction that engages students and addresses the most pressing needs within the school and district. Join us to find new teaching allies, new connections with luminaries and authors, and enough new books to fill entire shelves in classroom libraries.